View Larger Image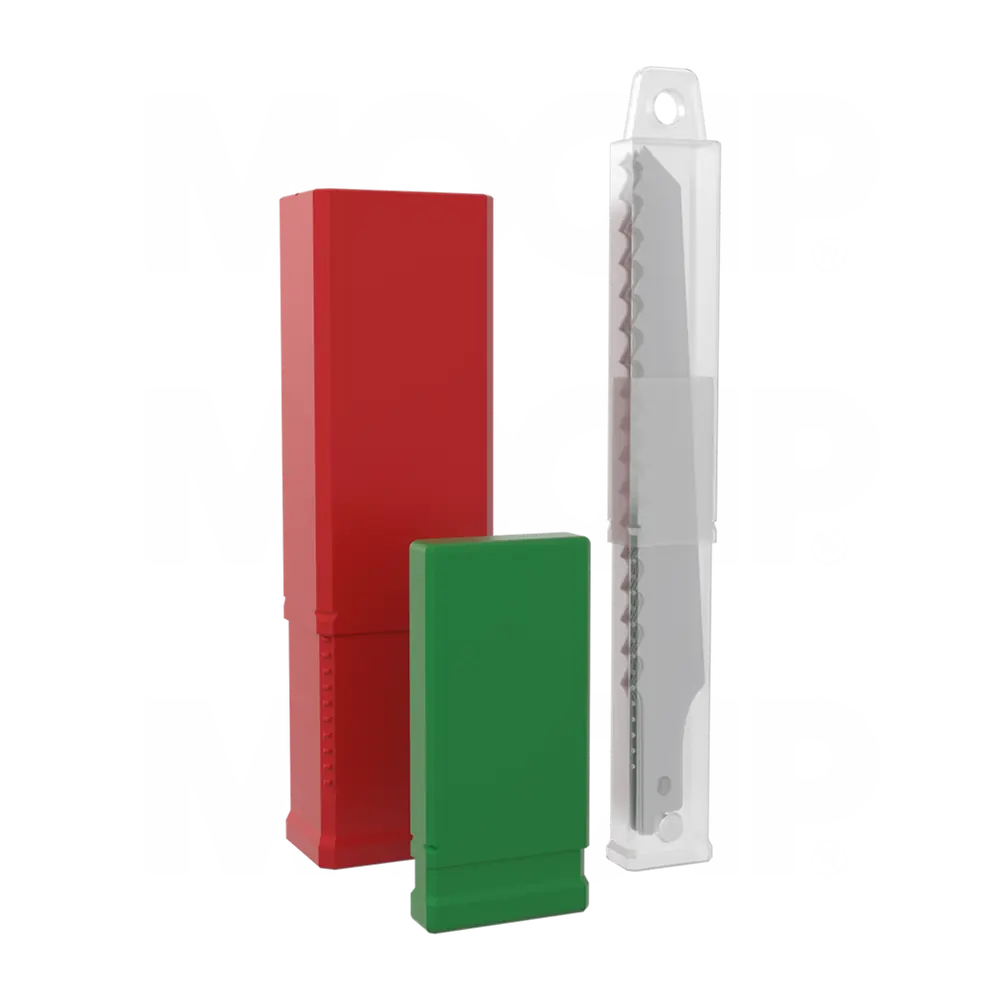 Material: PP (Polypropylene), HDPE (High Density Polyethylene), PVC (Poly Vinyl Chloride)
Stocked Material: PP (Transparent)
Durable, Reusable and Resistant to Contaminates and Moisture
Adjustable Telescopic Length
Ratchet-Style Length Adjustment
Available With or Without Hanger
Reference #
Description
To Fit Part Height

To Fit Part Width

To Fit Part Length Min

To Fit Part Length Max


Box

/

Mini

/

Micro


QTY
STD
Hang

Buy Online

RP06X20-080
Rectangular Paks - 1/4X3/4 -4-3/4 (6X20 -120MM) RCT TLSCPC

0.236

0.787

80.0

3.150

120.0

4.724

1100

220

22

✓
✓
RP06X20-120
Rectangular Packaging Tubes - 1/4x3/4 -7-7/8 (6x20 -200MM) RCT TLSCPC

0.236

0.787

120.0

4.724

200.0

7.874

1100

220

22

✓
✓
RP08X36-080
Extendable Rectangular Packaging Tube - 5/16X1-3/8 -4-3/4 (8X36 -120MM) RCT TLSCPC

0.315

1.417

80.0

3.150

120.0

4.724

1200

240

24

✓
✓
RP08X36-145
Variable Length Rectangular Tube - 5/16X1-3/8 -9 (8X36 -230MM) RCT TLSCPC

0.315

1.417

145.0

5.709

230.0

9.055

900

180

18

✓
✓
RP08X36-255
Ratchet Length Rectangular Tubes - 5/16X1-3/8 -17-3/4 (8X36 -450MM) RCT TLSCPC

0.315

1.417

255.0

10.039

450.0

17.717

324

64

6

✓
✓
RP08X36-420
Adjustable Length Rectangular Tube - 5/16X1-3/8 -30-3/4 (8X36 -780MM) RCT TLSCPC

0.315

1.417

420.0

16.535

780.0

30.709

160

32

3

✓
✓
RP18X42-120
Rectangular Protective Packaging Tube - 11/16X1-5/8 -7-7/8 (18X42 -200MM) RCT TLSCPC

0.709

1.654

120.0

4.724

200.0

7.874

550

110

11

✓
RP19X28-240
Rectangular Hanging Tubes - 3/4X1-1/16 -16-11/16 (19X28 -424MM) RCT TLSCPC

0.748

1.102

240.0

9.449

424.0

16.693

620

124

12

✓
RP23X33-270
Durable Square Plastic Packaging - 7/8X1-1/4 -19 (23X33 -482MM) RCT TLSCPC

0.906

1.299

270.0

10.630

482.0

18.976

400

80

8

✓
RP28X44-120
Rectangular Paks - 1-1/16X1-11/16 -7-7/8 (28X44 -200MM) RCT TLSCPC

1.102

1.732

120.0

4.724

200.0

7.874

250

50

5

✓
✓
RP28X44-220
Rectangular Packaging Tubes - 1-1/16X1-11/16 -14 (28X44 -356MM) RCT TLSCPC

1.102

1.732

220.0

8.661

356.0

14.016

310

62

6

✓
✓
RP28X44-300
Extendable Rectangular Packaging Tube - 1-1/16X1-11/16 -20-3/4 (28X44 -528MM) RCT TLSCPC

1.102

1.732

300.0

11.811

528.0

20.787

220

44

4

✓
✓
Reference #
Description
To Fit Part Height

To Fit Part Width

To Fit Part Length Min

To Fit Part Length Max


Box

/

Mini

/

Micro


QTY
STD
Hang

Buy Online
---
Reciprocating Saw Blade Rectangular Paks
Reference #
Description
To Fit Part Height

To Fit Part Width

To Fit Part Length Min

To Fit Part Length Max


Box

/

Mini

/

Micro


QTY
STD
Hang

Buy Online

RP10X22-175
Rectangular Paks for Reciprocating Saw Blades - 3/8X7/8 -6-7/8 (10X22 -175MM) RCT TLSCPC

0.394

0.866

124.0

4.882

175.0

6.890

1400

280

28

✓
✓
RP10X22-300
Rectangular Packaging Tubes for Reciprocating Saw Blades - 3/8X7/8 -11-7/8 (10X22 -300MM) RCT TLSCPC

0.394

0.866

251.0

9.882

300.0

11.811

1400

280

28

✓
✓
RP14X28-175
Extendable Reciprocating Saw Blade Packaging - 9/16X1-1/8 -6-7/8 (14X28 -175MM) RCT TLSCPC

0.551

1.102

124.0

4.882

175.0

6.890

400

80

8

✓
✓
RP14X28-300
Variable Length Rectangular Tube - 9/16X1-1/8 -11-7/8 (14X28 -300MM) RCT TLSCPC

0.551

1.102

251.0

9.882

300.0

11.811

400

80

8

✓
✓
Legend:
- Add to Basket - Buy now
- View Price
Note: Most blades sold on the market are 0.8-0.9 thick. So, our 10mm tubes will typically hold 10 blades, and our 14.mm tube will typically hold 15 blades.



Round ( < 29mm) | Euroslot ( > 29mm )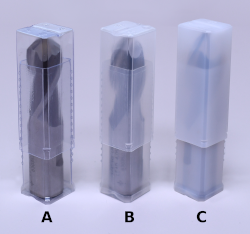 Material
( Clear / Transparent / Natural )
PVC (Poly Vinyl Chloride) (Clear)
PP (Polypropylene) (Transparent)
HDPE (High Density Polyethylene) (Natural)
Rectangular Paks - Information
Rectangular Paks are a telescopic tube packaging solution designed for a wide variety of applications. The durable protective tubes provide an adjustable ratchet-length feature that allows for a secure, perfect fit at an affordable price. Multiple applications for rectangular telescopic tubes include everything from packaging saw blades and machine knives in the cutting tool industry, electrodes in the welding industry to writing instruments in the office supply industry. A hanger option is offered for appealing hanging presentation. Telescopic tubes are an efficient and attractive packaging solution that can be re-used.


Our
Rectangular Pak
telescopic tubes are also available in Round, Square and extra durable RB Boxes.
Rectangular Paks are available in transparent Polypropylene (PP). Additional colours and materials are available.
Contact Cleartec Packaging
for more information.