View Larger Image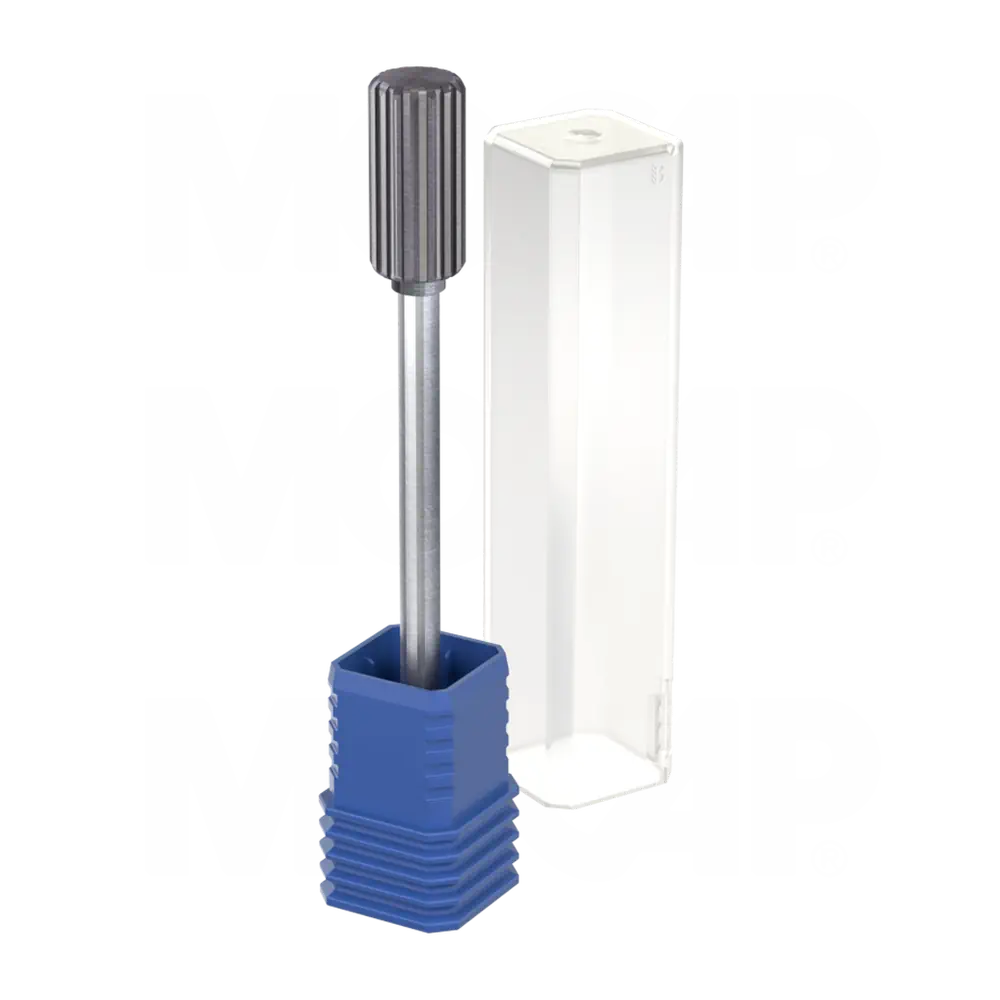 Cap Material: PP (Polypropylene) (Clarified)
Base Material: LDPE (Low Density Polyethylene) (Various Colours)
Stocked Material: LDPE (Blue (Mid)), LDPE (Red)
Caps are only stocked in clear polypropylene material, but may be paired with any colour base.
Stocked and available for purchase in small quantities
Durable, Reusable and Resistant to Contaminates and Moisture
Great for Packaging Carbide Cutters, End Mill Bits and Other Shanked Tools
Plug Base Securely Holds Tool In Place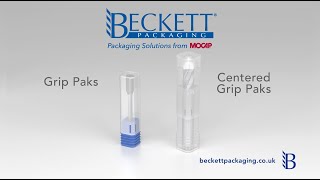 Reference #
Description
To Fit Shank Diameter

Inside Width


Box

/

Mini

/

Micro


QTY
To Fit Tool Lengths
mm

Buy Online

GRPM080002
Grip Paks - 2.35MM GRIP PAK 08 PLUG

0.093

0.433

1000

200

20

50.8 63.5 76.2
GRPM080003
Grip Paks Packaging - 3MM GRIP PAK 08 PLUG

0.118

0.433

1000

200

20

50.8 63.5 76.2
GRPM080004
Milling Cutter Bit Boxes - 4MM GRIP PAK 08 PLUG

0.157

0.433

1000

200

20

50.8 63.5 76.2
GRPM080005
Grip Packs - 5MM GRIP PAK 08 PLUG

0.197

0.433

1000

200

20

50.8 63.5 76.2
GRPM080006
Cutter Bit Retail Packaging - 6MM GRIP PAK 08 PLUG

0.236

0.433

1000

200

20

50.8 63.5 76.2
GRPM080008
Plastic Packaging Box for Drill Bits - 8MM GRIP PAK 08 PLUG

0.315

0.433

1000

200

20

50.8 63.5 76.2
GRPM100008
Solid Carbide Face End Mill Packaging - 8MM GRIP PAK 10 PLUG

0.315

0.520

500

100

10

63.5 76.2 101.6
GRPM100010
CNC Milling Cutter Bit Protection - 10MM GRIP PAK 10 PLUG

0.394

0.520

500

100

10

63.5 76.2 101.6
GRPM130011
Dental bur packaging - 11MM GRIP PAK 13 PLUG

0.433

0.626

500

100

10

76.2 101.6
GRPM130012
Grip Paks - 12MM GRIP PAK 13 PLUG

0.472

0.626

500

100

10

76.2 101.6
GRPM160014
Grip Paks Packaging - 14MM GRIP PAK 16 PLUG

0.551

0.776

500

100

10

101.6 127
GRPM160016
Milling Cutter Bit Boxes - 16MM GRIP PAK 16 PLUG

0.630

0.776

500

100

10

101.6 127
GRPM200018
Grip Packs - 18MM GRIP PAK 20 PLUG

0.709

0.941

500

100

10

101.6 127
GRPM200020
Cutter Bit Retail Packaging - 20MM GRIP PAK 20 PLUG

0.787

0.941

500

100

10

101.6 127
Reference #
Description
To Fit Shank Diameter

Inside Width


Box

/

Mini

/

Micro


QTY
To Fit Tool Lengths
mm

Buy Online
Legend:
- Add to Basket - Buy now
- View Price
Grip Paks - Information
NEW Grip Paks provide individual packaging for end mills, drills, solid carbide tooling and other cutting tools. They provide ideal protection and excellent presentation display.


The fins featured inside the base/plug of our
Grip Paks
provide excellent gripping of the shank and the easy opening cap and heavier wall thickness allows for a secure, perfect fit. They offer ultimate protection for high quality delicate micro drills and cutters.
MOCAP
Grip Paks
can be used to package a wide variety of parts:
Drill Bits
Metalworking End Mills
Small-Diameter Micro Drills
Solid Carbide Cutting Tools
Woodworking Tools
Dental Burs
Grip Pak
bases are manufactured in Low-Density Polyethylene (LDPE) and the clear caps are manufactured in Clarified Polypropylene (PP).
Contact Cleartec Packaging
for more information.