Square Clear Plastic Tubes
CTS
View Larger Image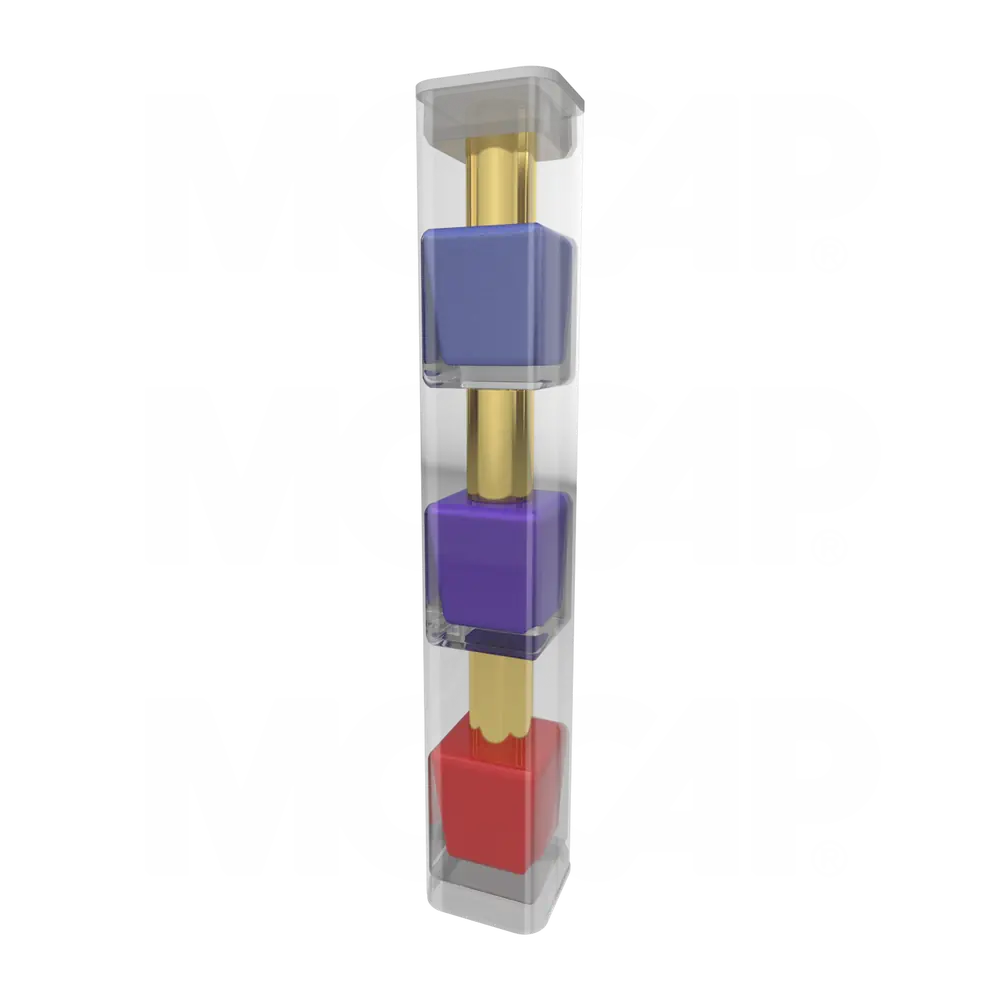 Material: PETG (Polyethylene Terephthalate Glycol)
Reusable
Durable and Strong
Unique Design
Extruded and cut to the length you require for your application
Default
Reference #

Style

Description
Inside Width

Wall Thickness

Outside Width

Length

Stocked Length
mm

Box

/

Mini


QTY

Buy Online

1
CTS9.5

CTS

UK Square Clear Plastic Tubes 9.5 MM X ? MM

0.375

0.3

0.012

0.399

-

300 900

100 - 350

50

2
CTS12.5

CTS

UK Square Packaging Tubes 12.5 MM X ? MM

0.494

0.3

0.012

0.518

-

300 900

100 - 300

25

3
CTS14.1

CTS

UK Square Transparent Plastic Tubes 14.1 MM X ? MM

0.557

0.3

0.013

0.583

-

300 900

100 - 500

25

4
CTS18.3

CTS

UK Transparent Square Packaging Tubes 18.3 MM X ? MM

0.722

0.4

0.014

0.750

-

300 900

100 - 250

25

5
CTS21.3

CTS

UK Transparent Square Plastic Tube 21.3 MM X ? MM

0.837

0.4

0.014

0.865

-

300 900

100 - 200

25

6
CTS27.1

CTS

UK Empty Square Plastic Product Tubes 27.1 MM X ? MM

1.066

0.4

0.015

1.096

-

300 900

50 - 156

25

7
CTS27.8

CTS

UK Transparent Square Plastic Packaging Box 27.1 MM X ? MM

1.096

0.4

0.015

1.126

-

300 900

50 - 132

20

8
CTS34.7

CTS

UK Clear Square Tube 34.7 MM X ? MM

1.365

0.4

0.015

1.395

-

300 900

50 - 100

18

9
CTS37.8

CTS

UK Square See-thru Packaging Tube 37.8 MM X ? MM

1.488

0.5

0.018

1.524

-

300 900

50 - 81

15

10
CTS44.1

CTS

UK Square Clear Plastic Tubes 44.1 MM X ? MM

1.738

0.5

0.018

1.774

-

300 900

50 - 64

8

11
CTS50.4

CTS

UK Square Packaging Tubes 50.4 MM X ? MM

1.985

0.5

0.020

2.025

-

300 900

49 - 50

8

Default
Reference #

Style

Description
Inside Width

Wall Thickness

Outside Width

Length

Stocked Length
mm

Box

/

Mini


QTY

Buy Online
Legend:
- Add to Basket - Buy now
- View Price
* Specify length when ordering.

Tolerances
| Tube Size | | Wall Thickness | Length |
| --- | --- | --- | --- |
| 5mm - 70mm | ±.08 | ±.08 | ±1.6 |
| 70mm - 90mm | ±.13 | ±.08 | ±1.6 |
| > 90mm | ±.20 | | ±1.6 |

Cleartec's Clear Plastic Square Tubes are the perfect complement to any of your retail or industrial good.
Square Clear Plastic Tubes - Information
A full selection of Square clear plastic containers are the newest addition to our product line. These containers are ideal for many types of retail and industrial packaging applications. If you're searching for that unique look or if you require an 'anti-roll' package, our square clear plastic tubes are a perfect choice.

Excellent for many types of retail and consumer packaging applications including beads, gift packs, toys, bath salts, sporting goods craft/hobby products or any item that requires a container that will stand out from the crowd.
Our square clear plastic tubes are also available as a
Sealed Bottom Clear Plastic Square Tube
where a clear bottom is permanently adhered into the tube.
The tubes can be reused and recycled, providing a cost effective and environmentally friendly packaging solution
Our Square Open Ended Clear Plastic Containers are:
Extruded and cut to the length you require for your application
Durable and Strong
Reusable
Contact Cleartec Packaging
for more information.