Rectangular Sealed Bottom Containers
SBR
View Larger Image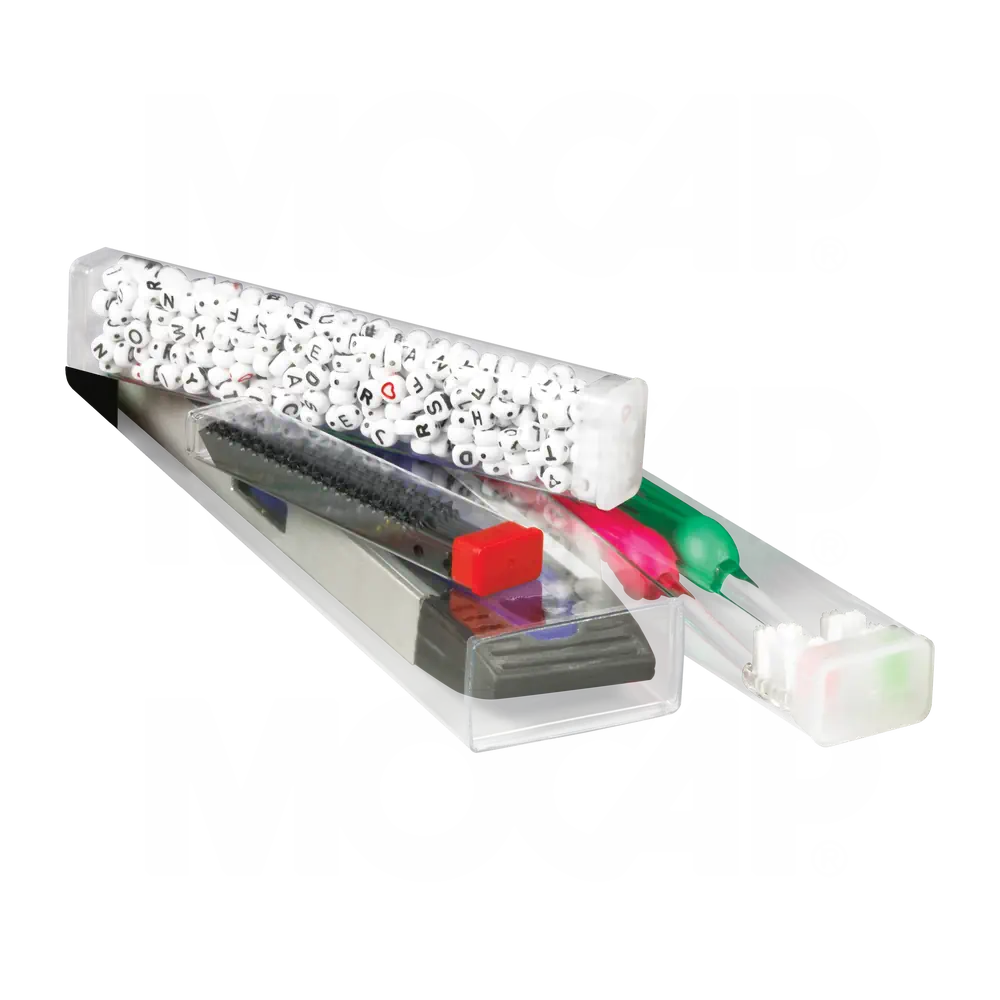 Material: PETG (Polyethylene Terephthalate Glycol)
Reusable
Durable and Strong
Unique Design
Extruded and cut to the length you require for your application
Stocked in many popular lengths for immediate shipment.
Coming Soon!
These products are not yet available for purchase, but will be offered in the coming months. Check back later for more information.

When a standard square tube won't work, try a Cleartec Rectangular Sealed Bottom Tube!


A wide variety of
closure options
are available for our sealed bottom clear plastic tubes. Our poly plugs and vinyl caps, in both standard and hanging varieties, are available in many colors.
Rectangular Sealed Bottom Containers - Information
A full selection of Rectangular clear plastic containers are the newest addition to our product line. These containers are ideal for many types of retail and industrial packaging applications. If you're searching for that unique look or if you require an 'anti-roll' package, our rectangular clear plastic tubes are a perfect choice.

Excellent for many types of retail and consumer packaging applications including beads, gift packs, toys, bath salts, sporting goods craft/hobby products or any item that requires a container that will stand out from the crowd. One end of these clear plastic tubes is permanently sealed, which provides overall cost savings and reduced labour assembly costs.


These rectangular containers are also available as
Rectangular Plastic Tubes
if you prefer both ends to be open. No matter what size or dimension, Cleartec Packaging can supply you with all your clear plastic tubing needs.
The tubes can be reused and recycled, providing a cost effective and environmentally friendly packaging solution.
Our sealed bottom clear plastic tubes offer the strongest, most durable bottom seal in the industry.
Our Rectangular Sealed Bottom Clear Plastic Containers are:
Extruded and cut to the length you require for your application
Durable and Strong
Reusable
Contact Cleartec Packaging
for more information.